Mesh Construction Consultancy
MESH, a London based construction consultancy got in touch with MGT Design to create a new website alongside a rebrand of the company. We worked closely with the client to make sure that we could provide everything that they had envisaged for the new website including features such as a timeline for the history of the company and a map to pin point projects across the country.
At MGT Design we make sure that all of our websites are responsive and work on a number of different devices from mobiles, tablets, laptops and desktops. With the different features and styles within the website we had to make sure that we tested the website with the client to make sure that everything was displaying as it should.
Delivering a robust Cost Management service is the foundation of MESH Construction Consultancy. We proactively manage and monitor costs on a wide variety of construction projects
A B C D E F G H I J K L M N O P Q R S T U V W X Y Z
a b c d e f g h i j k l m n o p q r s t u v w x y z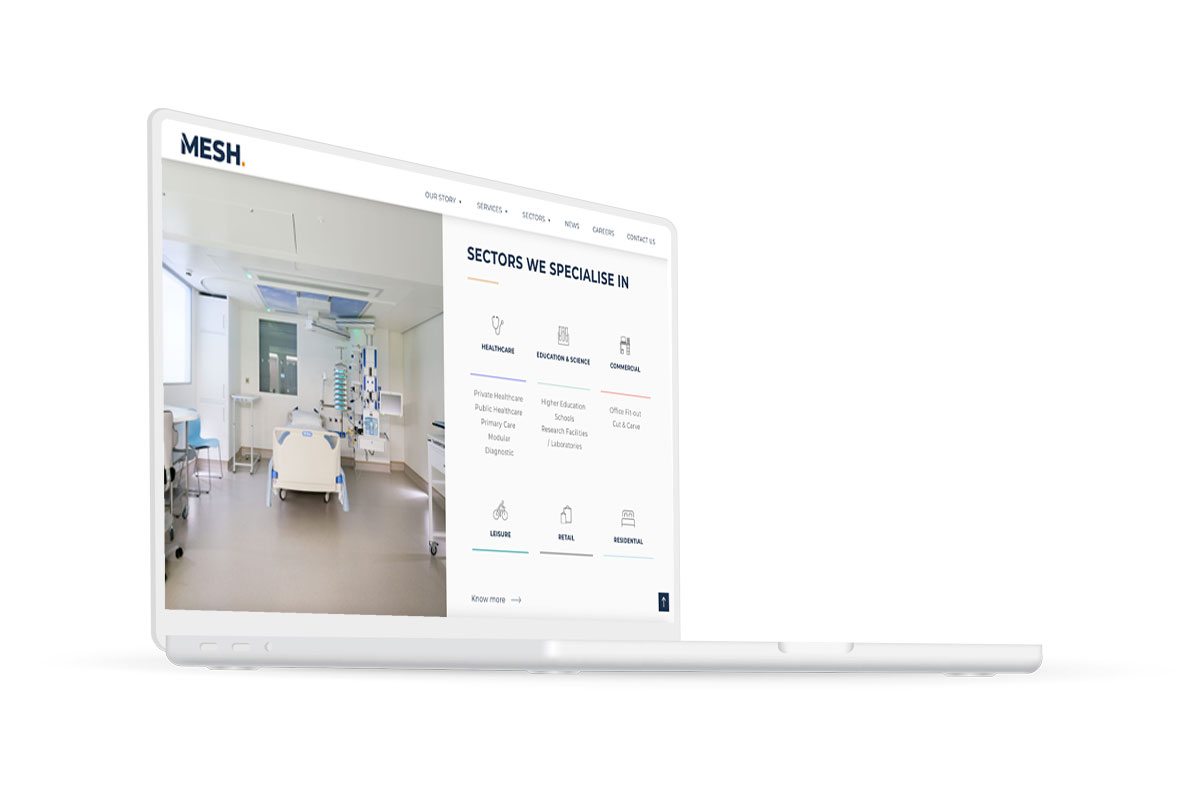 Mesh Corporate Social Responsibility
Corporate social responsibility is important to MESH and a large focus of the business is on CSR. Employers are given support in learning and development along with mental health. MESH cares for the environment by planting trees and offsetting emissions. MESH also supports a number of charities and has joined in partnership with the food bank. We have created a web page specifically dedicated to CSR to showcase the areas that are most important to the company.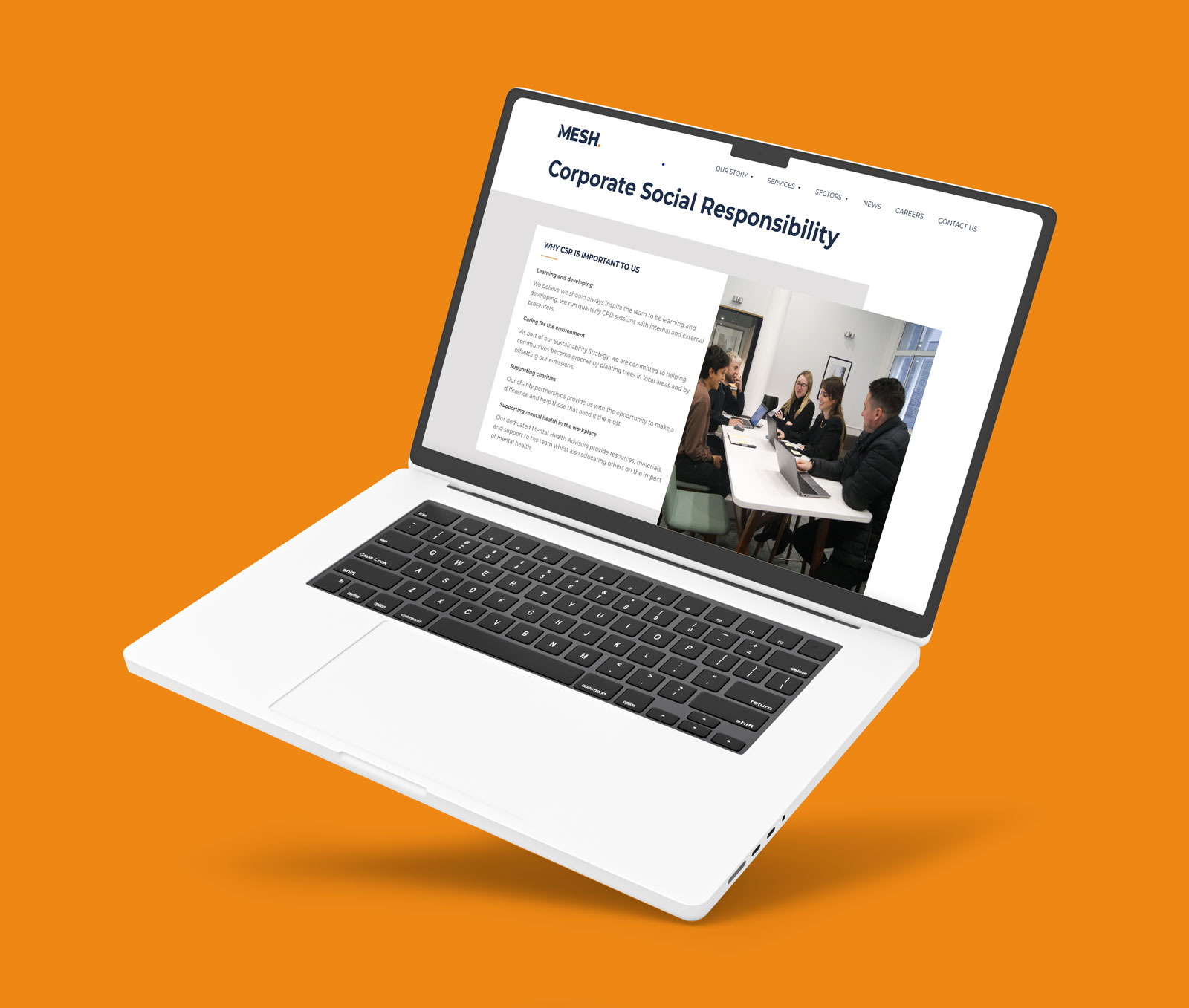 Bringing in More Traffic
As part of the brief we were to create a Search Engine Friendly website so we offered our basic onsite SEO to kick start the website. We have compared the data from Google Analytics comparing the Website visits and Page visits between 2021 and 2022 when we launched the website.
View our other work
Slide across to check out some of our other design and development work