Photograph Restoration
At MGT Design we offer a special service where we can restore old or damaged photos. If you have some photographs which have been damaged over the years then we are always open to have a look at them and see what we can do. Photographs are such special sentimental memories and we want that memory to stay with you and to stay with the family through generations to come, we can also provide a digital copy.
We like a challenge at MGT Design, so if you feel that your damaged photographs are beyond restoration, then let us have a look and we can see what we can do for you. You can always scan pictures in and send them to us or you can make an appointment to come in and sit with a team member in our Northampton office who will discuss what we can do with your photograph.
A photo damaged over the years?
We can bring it back to life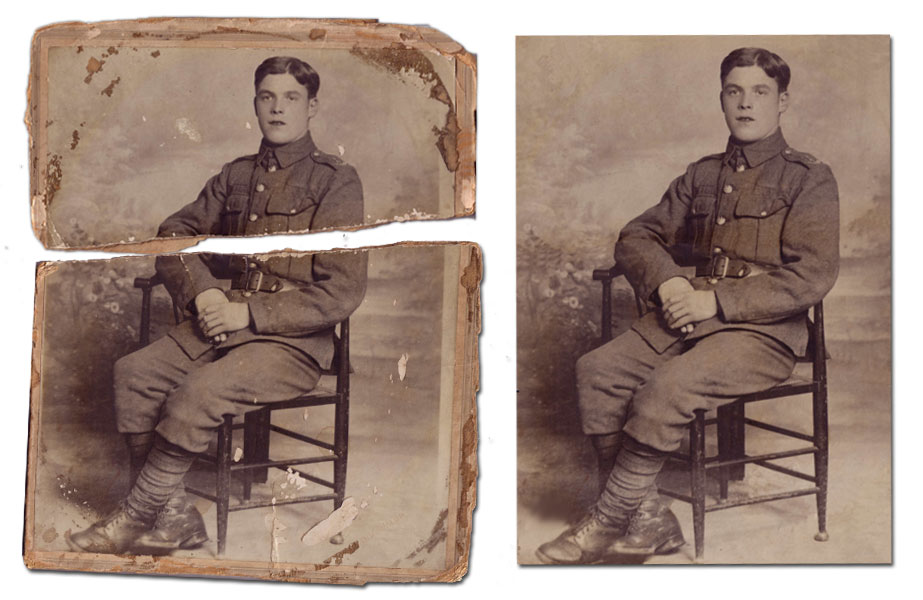 A photo torn into pieces?
We can put it back together again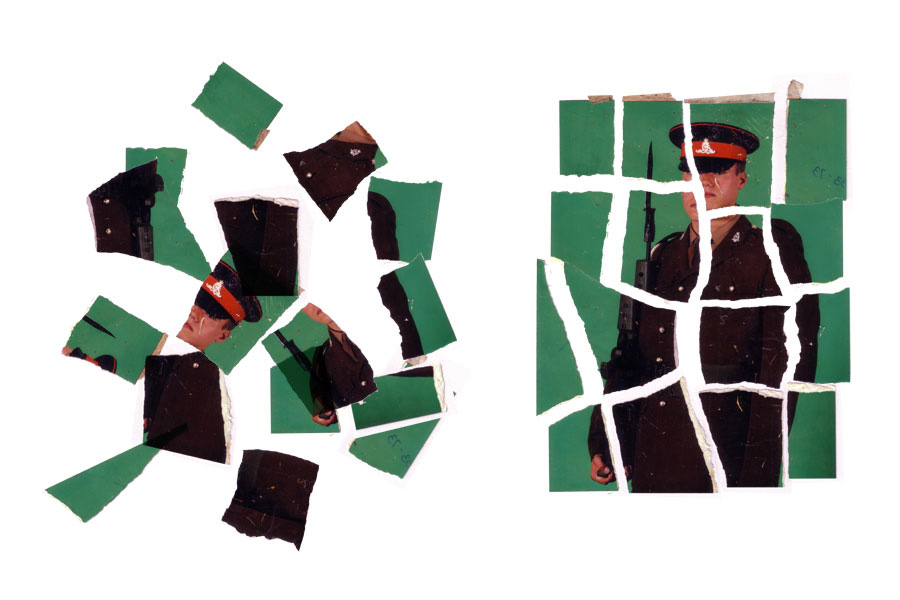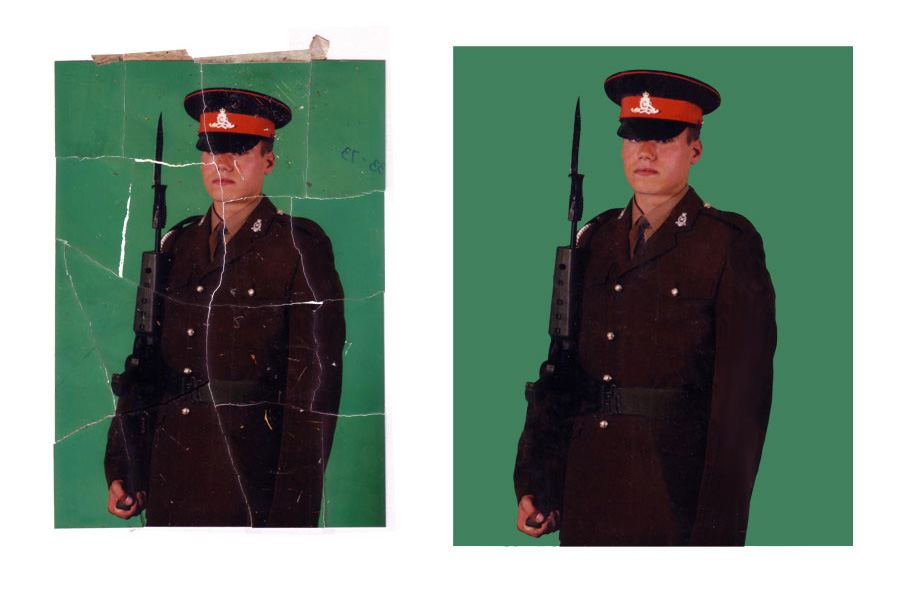 Photo Repair Northampton
We have previously worked on photographs which have been torn in half and have been left badly damaged. After much time and care spent on photos such as this, we were able to bring the picture back to a certain quality and also make the photo whole again, ready to be given back to the family ready for  framing or putting in a photo album.
At MGT Design we understand that photographs are precious items to many people, this is why we take the upmost care to provide you with a restored photo and we look after the original photographs as well so that these can be returned to the owner in same condition that we received them.