The Old Rectory Day Nursery
One of Northampton's oldest and finest nurseries approached MGT Design for a new website design to promote being in business for over 30 years. With an Outstanding Ofsted rating The Old Rectory Day Nursery is one of the best settings for your child to start preparing for school.
The Old Rectory Day Nursery started business in 1985 and is still going strong. The nursery is divided into two groups for toddlers and pre-schoolers from the ages of 1 up to 4+. The nursery keeps up to date with the latest technology and uses an App to keep parents up to date with their child's progress and daily activities such as times they have been signed in and out, the food they have eaten that day, activities they have taken part in and any key observations and child development.
Working with The Old Rectory Day Nursery has been a pleasure and we have retained a close relationship with them. At MGT Design we keep on top of any website maintenance that they require from time to time along with any design work they may need. The website is not only fun and easy to navigate through it is also very informative for potential parents that require quality care for their children.
It is a golden rule of ours and I think most designers would agree not to use 'Comic Sans' or any font similar, however in this occasion we could have some fun with the branding by using a childish hand written font, we found the font 'Schoolbell' which fitted in very well and used primary colours throughout the website with a splash of Magenta and Green.
Outdoor Fun in a Safe Environment
Access to outside is on a daily basis. We have regular trips using our minibus to different areas of the local community.
A B C D E F G H I J K L M N O P Q R S T U V W X Y Z
a b c d e f g h i j k l m n o p q r s t u v w x y z
A B C D E F G H I J K L M N O P Q R S T U V W X Y Z
a b c d e f g h i j k l m n o p q r s t u v w x y z
Children's Illustrations
For the website we wanted to incorporate a mix of photography and illustrations for the website imagery. The original was a childish stick drawing so we came up with a set of similar illustrations to match the logo, but with a more relaxed feel using the brand colours where we could with a splash of additional colours.
Nursery Web Design
The website that we have designed and developed for The Old Rectory Day Nursery is built to the latest responsive standards using the WordPress platform as the CMS. The website is designed to work on a number of different devices such as mobile phones, tablets, laptops and desktop computers.
We have a lot of additional features with the website for The Old Rectory Day Nursery, allowing parents to register their child to the nursery via an online registration form and the ability to download the full prospectus as well as lost of other useful information.
Graphic Design & Marketing
We have also designed the full prospectus for The Old Rectory Day Nursery which they can give to parents that visit the nursery and are interested in having their children enrolled in the nursery.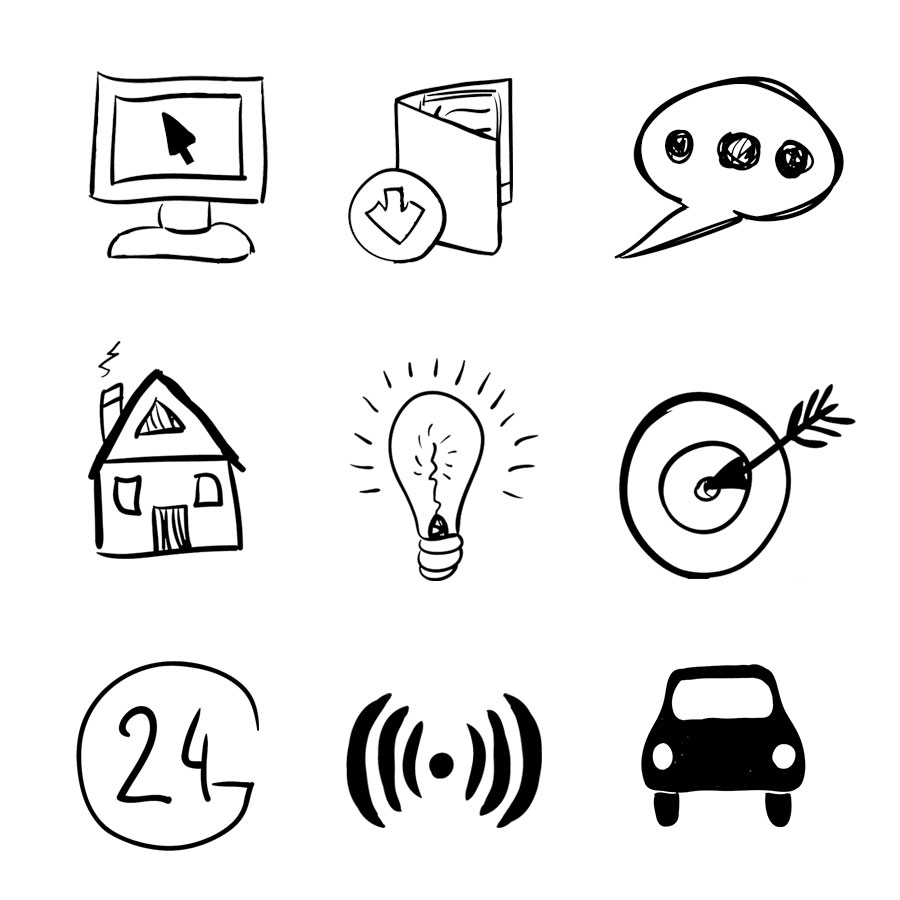 Nursery Prospectus Design
After the successful design and development of the website, the nursery needed a new prospectus to match the new online design style. Using the newly created colour palette and imagery, including the same illustration style we designed a new nursery brochure to promote the nursery and their services.
View our other work
Slide across to check out some of our other design and development work